You need an experienced, aggressive Wisconsin criminal defense firm with a history of successful case outcomes since 1994.
Cafferty & Scheidegger, S.C., is a boutique criminal defense firm with a highly successful record of criminal defense litigation since 1994. Our team fights on behalf of people charged with crimes in federal and state courts throughout Racine, Kenosha, and Walworth Wisconsin.
Cafferty & Scheidegger offers a variety of criminal defense services on the state and federal levels throughout Racine, Kenosha and Walworth counties.
Our team has been obtaining favorable results for our clients since 1994. Widely respected among local defense lawyers and prosecutors alike.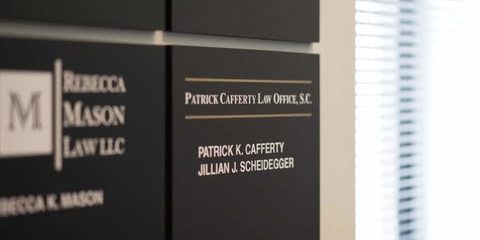 Contact us for a free consultation with one of our top rated criminal defense attorneys. Alternatively you can txt us 24/7 if outside our normal hours.
From our offices in Racine and Kenosha Wisconsin, the criminal defense lawyers at Cafferty & Scheidegger defend the rights of people charged with state and federal criminal offenses throughout Southeastern Wisconsin (Racine, Kenosha, Walworth). If you or a loved one is charged with a crime, contact us today to arrange a free initial consultation with an experienced Racine federal criminal defense attorney right away. For urgent matters, you are welcome to call or text us 24 hours a day at ‪(262) 632-5000.
The attorneys at Cafferty & Scheidegger have excellent knowledge of the state and federal court system throughout Southeastern Wisconsin. They are aggressive trial lawyers that are recognized for integrity and hard work. Our law firm's strength lies in our exceptional pre-trial investigation and case preparation. We come to the prosecutor's office prepared with the facts and ready to help you get the best possible outcome for your charges. Our priority is always to keep you out of jail and avoid a conviction on your record, whenever possible.
The dedication of the team at Cafferty & Scheidegger to client service and their record of success has earned them listings as Wisconsin Super Lawyer® from 2008 through 2022. In addition, their reputation for high standards has earned them an AV Distinguished rating by Martindale-Hubbell. Cafferty & Scheidegger is backed by more than 28 years of trial skills and courtroom experience.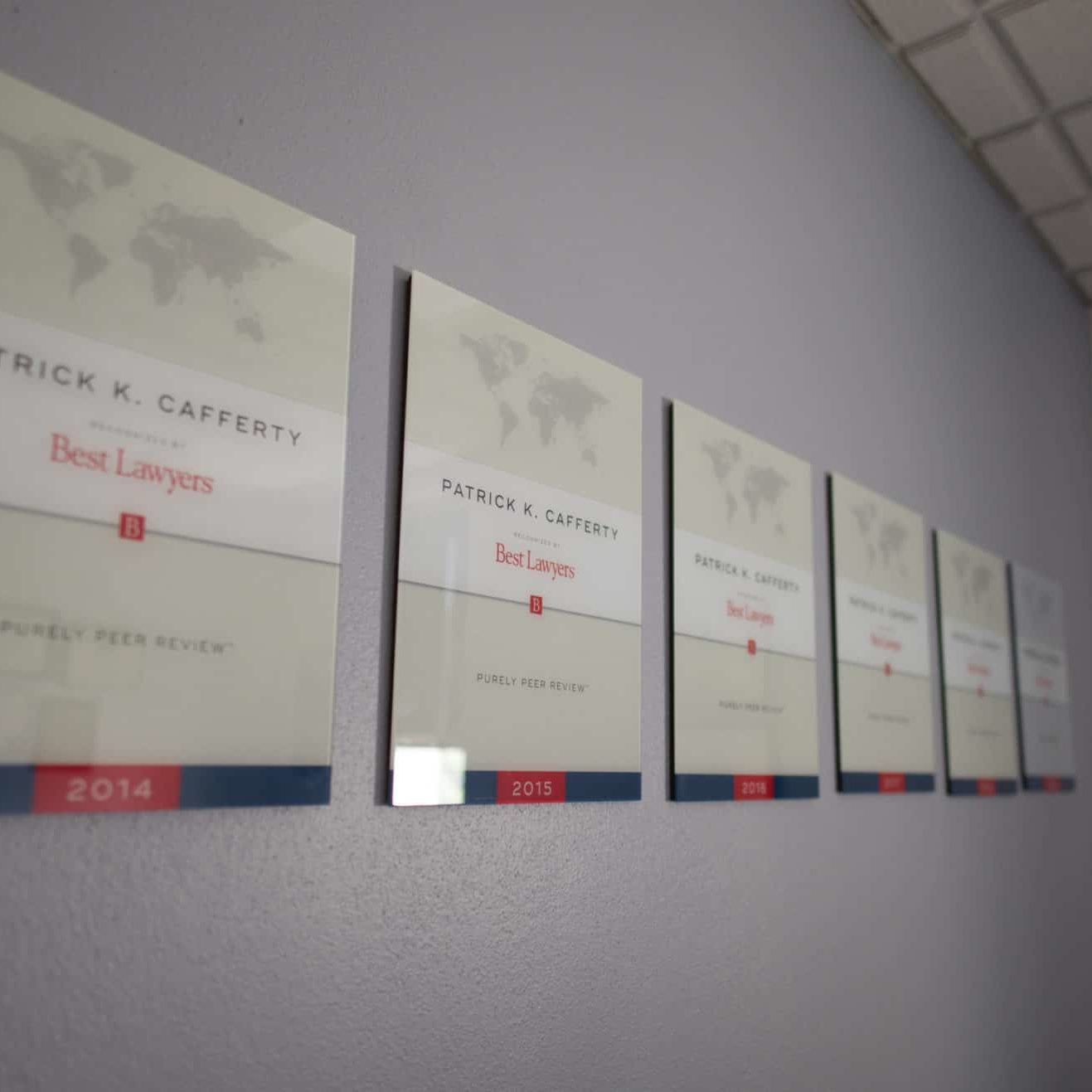 The team at Cafferty & Scheidegger are experienced and driven. Since 1994, Patrick Cafferty has been representing clients in the Racine & Kenosha area who face criminal charges. In that time, he has earned the respect of clients, prosecutors and judges, as well as many of the major players in the legal community. Our record of successful case outcomes as well as dedication to our clients have earned our lawyers places in the Best Lawyers in America®2012-2022 editions for Criminal Defense, as well as inclusion as a Wisconsin Super Lawyer® from 2008 through 2020.
Additionally, Attorney Cafferty has also received the distinguished AV rating from Martindale Hubbell.
At Cafferty & Scheidegger, you are an individual, not just another case number, and will be treated as such. When you work with our firm, we'll first take the time to ask about and understand your individual circumstances, so that we can create a unique defense strategy that addresses your specific needs and goals. We have the depth of experience and ability to conduct thorough pretrial investigations and preparation for court as we work toward the results you seek.
Patrick Cafferty is an incredible Criminal Defense Attorney! My case was handled extremely efficiently, and was completely dismissed thanks to Mr. Cafferty. He is very knowledgeable, professional, and always on top of things. I cannot imagine the legal process going any more smoothly. I highly recommend him! 5 STARS!
Vic Suarez
Jillian was extremely helpful and efficient in taking care of our needs. She communicated well with us throughout the process. Highly recommend her services!
Clare Burgess
Carl Johnson has provided an excellent, honest, and professional service to his clients. Carl has been able to answer my legal questions on a number of occasions and has referred me to professionals in other fields of law when he feels that I would be better served by their advice.
Brad Schowanson
From the initial meeting to the process of court proceedings, Patrick Cafferty is top notch! He is super professional and thorough in every step of the way! He makes you feel at ease and helps you understand the process. Patrick is very professional and friendly. His dedication is what stuck out the most. He is one great attorney and I would highly recommend his knowledge and experience!
Sarah Jesse
Carl Johnson is an amazing attorney with an impeccable record. He performs his job with a very high level of professionalism and integrity.
Joseph Sheehan
Pat helped me out of a jam big time in Kenosha county he always did his due diligence to figure out the facts and put me first always hard to put a price when it comes to you're freedom and employing his service was the best decision I have made in my life to date.
Ryan Mathee
After our initial meeting, Jillian took the reins and let me know exactly what I needed to do and when. I have never been in a situation where I required legal advice, so to have someone hold my hand the entire way was invaluable. Her communication with me along the way was stellar. Emails I sent were responded to usually within the hour. Her advice was spot on and the outcome was better than I had expected. She is a true professional. She has my absolute highest recommendation.
Kelly Datka
I was referred to Pat Cafferty by numerous people. While I was calling around for attorneys he was the only one who listen without judgment also maintained a positive demeanor throughout the entire case. Pat was honest when giving me my options and was able to help me with the absolute best outcome. I can not thank him enough!
Chandra Carlson