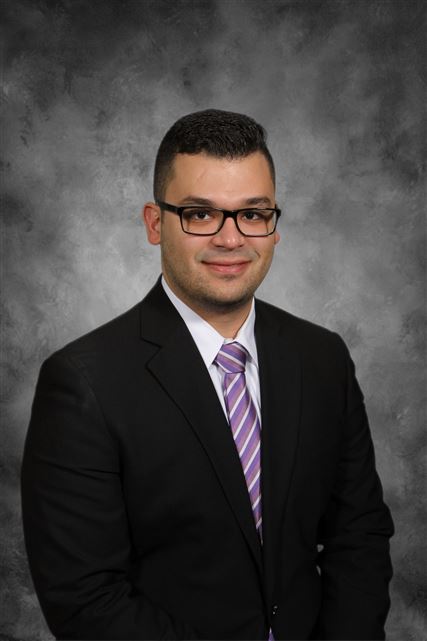 Criminal Defense Attorney
Juan S. Ramirez
Attorney Juan S. Ramirez recently joined Cafferty & Scheidegger, S.C. but previously practiced criminal defense as a Public Defender in Racine County for the past five years. Juan has represented adults and juveniles charged with crimes, including handling misdemeanors and serious felony cases such as drug offenses, gun crimes, domestic violence, operating while intoxicated offenses, property crimes, homicide, and sexual assault.
Juan is bilingual in English and Spanish and works with Spanish-speaking clients. Through Juan's dedicated work, his client received an acquittal in a homicide case, for which Juan was awarded the Hanson Memorial Advocated Prize by the Wisconsin Association of Criminal Defense Lawyers. Juan prioritizes keeping his clients informed throughout the legal process and makes sure clients understand every step of their case. Juan is passionate about his work and obtaining the best results possible for his clients whether it be an acquittal at trial or dismissal of the case.
Juan was originally born in Colombia. He and his family immigrated to the United States when he was nine years old. He graduated from Florida Gulf Coast University and received his J.D. from Michigan State University College of Law. He has specialized knowledge in immigration law to understand how a criminal conviction may affect one's immigration status.
Juan is on the board of the Bay View Community Center and resides with his wife, Mariah in Milwaukee.
Serving Clients Charged With Criminal Offenses in Southeastern Wisconsin
Admitted to Practice
Professional Associations
Board – Bay View Community Center
Racine County Bar Association
Why Choose Criminal Defense Attorney Juan S. Ramirez?
From offices in Racine, criminal defense lawyer Juan S. Ramirez defends the rights of people charged with state and federal criminal offenses throughout Southeastern Wisconsin. Contact the firm to arrange a free initial consultation with an experienced Racine criminal defense attorney as soon as possible after you have been charged or come under investigation for a crime. Many cases are time-sensitive, so it is important to speak with one of our staff right away.
su abogado bilingue para la comunidad