What's an IID you ask? Well, it's not a Roman numeral, and it's not birth control, so what is it exactly?

An IID is an ignition interlock device. Installed on your car, it requires you to pass a breathalyzer test in order to start your car. It also requires you to test periodically to continue to drive, depending on the length of your journey. It is used commonly as a deterrent for folks who have had multiple OWIs. You are responsible for having it installed, as well as all the fees associated with it. Total fees can run an average of $1200-$1400 per year.
WHY IT'S USED
Wisconsin Act 100, which took effect on July 1, 2010, requires judges to order an Ignition Interlock Device (IID) for:
Repeat OWI offenders
First time OWI offenders with an alcohol concentration of 0.15 percent or higher
Drivers who refuse to provide a breath or blood sample for a chemical test at a traffic stop
HOW IT WORKS
WisDOT requires a minimum time usage time of one year, but depending on your specific case, it could be longer. The requirement begins immediately when your driving privileges are reinstated. If for any reason you don't install the device, remove, disconnect, or circumvent it, you will face a six-month suspension. You could also face large fines and possible jail time.
The interlock device records every test you take and also knows if you try to tamper with it. There is normally a required service visit every sixty days. During this visit, a technician will transmit all your data to the monitoring agency. In some states, if you fail multiple attempts, the data will be transmitted immediately. If you skip a service appointment, there's a possibility of being locked out permanently.
IIDs can be installed on most vehicles with a 12-volt electrical system. 12-Volt electrical systems became the industry standard in 1955. Most cars on the road have a standardized electrical system that can power an Ignition Interlock device. However, the interlock device may not work properly if it isn't receiving adequate power from the vehicle. This problem is most common in older vehicle models. Other scenarios could cause a lack of power like having many peripherals, improperly upgraded stereos, or heads-up displays. If you require the IID to be installed on a classic or antique (ugh, just no), you'll need a special consultation with an installer.
PROBLEMS WITH IIDS
These devices are designed to detect ethanol alcohol in adult beverages. But they also detect isopropanol, sorbitol, menthol, methanol, and other alcohols, without any ability to distinguish them from an alcoholic beverage. Because of this, these systems can be prone to false positives from many substances, including non-alcoholic ones. Mouthwash, hand sanitizer, and menthol cough drops are not that big of a surprise. But if you have a fancy flambe dessert, an energy drink, or even something containing vanilla extract, you could also pop positive. Diabetics and people following a keto diet can also test positive because of raised acetone levels. A good rule seems to be to not eat/drink/vape for 15 minutes prior to starting your car and also to rinse your mouth with water prior to blowing.
Late model year cars and luxury vehicles with push-button start stop operation
As far as addressing newer cars, push-button systems typically require recognition of a key fob, either by inserting it into a slot or by sensing the radio waves it emits. These systems include additional electrical components and the wiring diagrams can become complex. As a result, it will take more time to properly install the ignition interlock device and a service center will adjust the installation fee accordingly (Expect it to be more not less). If your vehicle has one of these ignition systems, you may want to ask for an estimate for the installation.
Installing an IID in Modern EVs (Electric Vehicles) such as Tesla, Rivian, and Lucid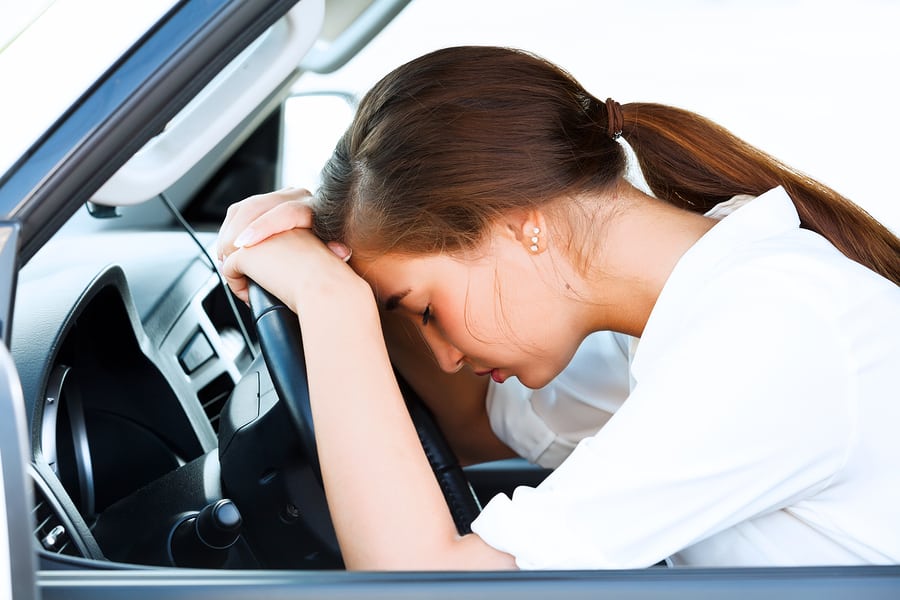 This leads us to a discussion of EVs (electric vehicles). Vehicles such as Tesla, Rivian, or even Lucid are becoming much more popular, and this is one of those cases where the technology has quickly outstripped the legal system.
In my brief online research, there are one or two companies who say they are on the cutting edge and are able to install the device in a Tesla Model 3 or Y but information on other Electric Vehicles is pretty murky.
This is going to be a problem for some time to come. Many of these new types of vehicle manufacturers are considering removing 12-volt electrical systems altogether.
What if there's no one in your area that can do it? What if the price is prohibitive? Do you buy a beater to drive and transfer the title of your vehicle to a family member until your IID requirement is satisfied? Do you trade with someone in your family?
The fact is if you have a court-mandated Ignition Interlock device and a cutting-edge vehicle like a Tesla, you may have to get creative. Driving legally is paramount during your supervision period and you will also have to prove to the court you do not have access to a vehicle that does not have an ignition interlock installed on it.
If you have received an OWI in Racine, Kenosha, or Walworth county, reach out to the team at Cafferty & Scheidegger, S.C. They are experts at dealing with all the facets of your charges and will fight for the best outcome for you.
Ignition Interlock (IID) Resources
Smart Start is one of the few IIDs that claims to work with Tesla and other modern vehicles – your mileage may vary (pun intended).

Other interesting IID and EV articles:
Can You Get a DUI With Tesla Autopilot?
https://www.motorbiscuit.com/can-get-dui-with-tesla-autopilot/

Suspected DUI driver of Tesla reportedly on Autopilot taken into custody in Southern California
https://abc7news.com/tesla-autopilot-chase-los-angeles-unconscious-driver/11027232/